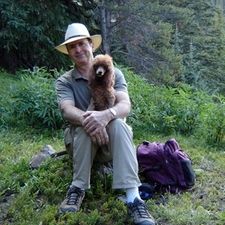 Dr. Pope has been in practice since 1971. He is a graduate of University of Georgia
Dr. Gary A. Pope, Owner/DVM
Dr. Pope was raised on a farm in Maryland. He is a 1971 graduate of the University of Georgia and joined Viewmont Animal Hospital after graduation.
He is on the Board of Directors of the NC Small Animal Academy and also a member of The American, North Carolina and Piedmont Veterinary Medical Associations.
Dr. Pope lives in Bethlehem with his wife Carolyn, 1 dog, 3 cats, and 4 Tennessee walking horses. His interests include riding, snow skiing and lake activities.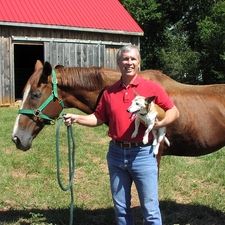 Dr. Lorin Bilhorn has been in practice since 2005. He has been a full time associate at Viewmont Animal Hospital since 2008. He is a University of Minnesota graduate.​​​​​​​
​Dr. Lorin Bilhorn, DVM
Dr. Lorin Bilhorn received his veterinary training at the University of Minnesota College of Veterinary Medicine. He, his wife and three children served as missionaries in East Africa for 11 years training rural people in order to help them improve their own communities. He began working at Viewmont Animal Hospital several months after their return to the States in 2005.
He enjoys birding, reading, gardening, working with his hands, spending time with his family and is active in a local church. As their children are now out on their own, their household includes a very vocal parakeet.
Dr. Melody Heath have been in practice since 1993. She has been a part-time associate at Viewmont Animal Hospital since 2003. She is a Virginia Tech graduate.​​​​​​​
Dr. Melody Heath, DVM
Dr. Melody Heath grew up on a cattle farm in Virginia. She received her veterinary degree from Virginia Tech in 1993. She joined Viewmont Animal Hospital in 2003 and is currently a part-time associate. Dr. Heath resides in Bethlehem with her husband, Brian, three children, and a menagerie of animals. She enjoys gardening, writing, and traveling.